One profile for all apps
Once created, hearing profile for particular sound environment and headset/headphones can be used with all PETRALEX® apps. Store it in iCloud or Dropbox and use on any of your devices!

Seamless technology
Now you don`t have to pair and connect player and your hearing aid to get clear sound — just turn on your PETRALEX® Music and enjoy!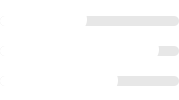 Advanced settings
PETRALEX® Music is the first in the world music player with capabilities of adjusting compression level for sound volume normalizing and choice of amplification algorithms to suit your personal hearing.